Deep Tissue Special
Get This Deal
----------------
Hurry, this deal ends on:
03/26/2018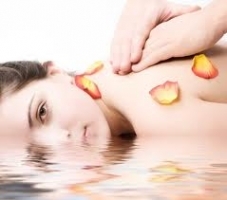 60 minute deep tissue massage for $55
90 Minute Thai Yoga Massage Special $70 plus $10 voucher for next massage
Get This Deal
----------------
Hurry, this deal ends on:
03/26/2018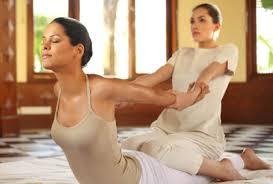 Thai Massage can be thought of as massage with assisted yoga. Thai Massage techniques can be traced back to Buddhist practitioners over 2,000 years ago in Thai and other East Asian communities. Thai Massage is gaining traction in the West because of its many benefits to athletes and those wanting to support their joints and increase flexibility. Thai Massage can be performed on nearly everyone. It can be easily adapted to the recipient's level of tolerance or fitness goals. The recipient is fully clothed in athletic wear and rests comfortably on a mat on the floor. The practitioner uses their arms, hand, legs, and feet to perform deep compressions, acupressure, and kneading movements over the full body. The therapist also assists the recipient into beneficial yoga-like stretches that improve ease of movement and open energy channels in the body. A full-body session is 90 minutes.

The benefits of Thai Massage are plentiful such as,

Increased range of motion and flexibility
Deep relaxation and stress reduction
Pain relief and decreased muscle tension
Circulation and lymphatic flow improvement
Balanced energy level; better sleep
Blue Water 100 Min Signature Massage. $10 credit toward next massage visit
Get This Deal
----------------
Hurry, this deal ends on:
03/26/2018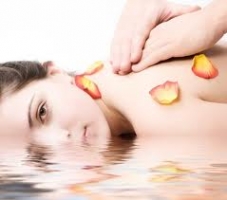 100 Minute Massage with peppermint aroma therapy, hot towel treatment, and a peppermint foot scrub. Client will receive a $10 credit towards their next visit for massage.